Case study: ARD Tagesschau in 100 Sekunden
Background
The German news programme 'Tagesschau in 100 Sekunden' (The World in 100 seconds) has been available on the Internet and mobile devices since 2007, and features regularly on numerous TVs in train stations and shopping centres. Due to the political situation, at the end of 2015 Tagesschau planned to expand the programme to include English and Arabic editions. It quickly became clear that the ideal translation provider should not only be able to provide Arabic translations, but also to handle the project's challenging technical requirements. The Tagesschau also wanted to work with a local company. In consideration of all these criteria, they selected 24translate as the best candidate.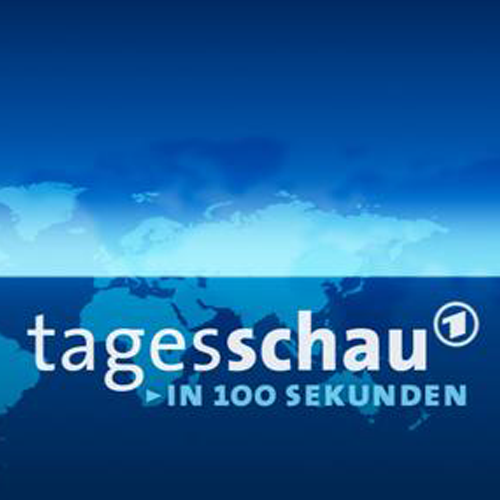 Customer requirements
The texts to be translated were available on the Tagesschau's server as an RSS feed, requiring that they be downloaded and turned into a finished video including photos, moving images and translated texts. The client's quick turnaround times and fixed broadcasting slots meant that bottlenecks on our end were not an option. Aside from a minimum of effort, the client also sought a high degree of automation for the overall process.
Challenges
Pinpoint delivery and flawlessly executed videos
Rapid, automated translation workflow
Very short turnaround times (45 min)
Automated text length adjustment in order to preserve the established layout
Results
The Tagesschau in 100 Sekunden in English and Arabic is updated Mondays to Fridays twice daily, and once daily on weekends and holidays. The production process for short news stories is fully automated: We download the RSS feed twice daily, convert it into an XLIFF format for translation, then transfer it via our TMS to translators booked specifically for the job. The translated texts are then adjusted for length if necessary and incorporated into videos that are produced in parallel. The client receives screenshots from each video as a notification of completion and as a quality check. Finally, the English and Arab transmissions are uploaded onto the Tagesschau's FTP server. Generally, any post-processing by Tagesschau is unnecessary. Thanks to this workflow, the client must spend virtually no energy on the process.
Our services include
Our Hamburg translation agency provides the following services, among others: