24translate's customer portals: proven, user-friendly, reliable.
Our individualised customer portals
24|portal gives customers easy and convenient access to the wide range of 24translate services via a centralised portal. That way, translations can be assigned and their progress supervised around the clock. Employees with access to 24|portal can upload new files and set translation parameters such as language combination, specialist field, quality level, delivery mode and more. Translation costs are computed automatically for each individual order and displayed to the client before final confirmation.
Greater efficiency and comfort
Additional portal features provide further gains in efficiency: All translation projects can be saved as reusable templates, for example, so that settings that have been made once do not have to be re-entered. Workflows with security levels corresponding to the data classification selected by the customer are also automatically triggered. Via the customer portal, clients also have full access to their individual translation memory (24|tcm) as well as company-specific glossaries maintained by 24translate (24|term).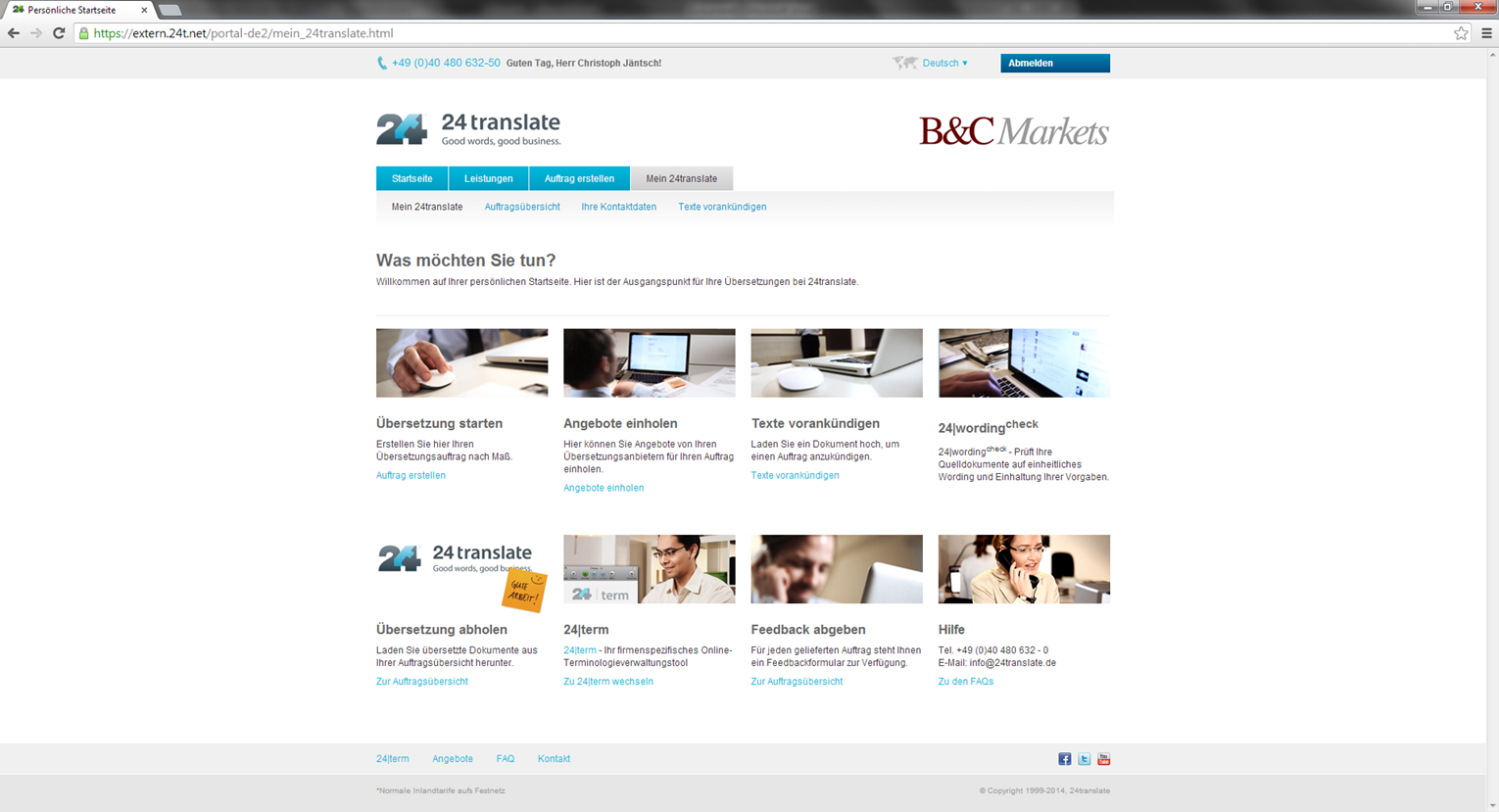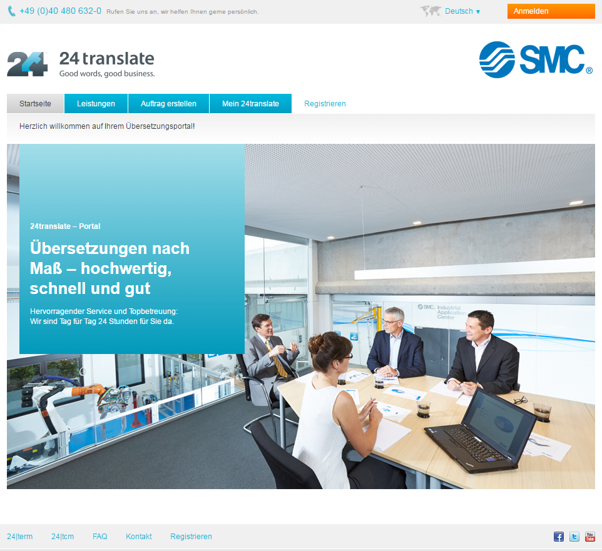 We individualise customer portals upon request
Our customer portals can also be adapted to company-specific requirements: On the one hand, portals can be visually linked to the company CI, on the other hand all processes, such as ordering and invoicing, can be designed according to customer specifications.
Further in-house translation tools
If you have further questions,
Call us at +49 40 4806320* or use our free return call service**:
* You can reach us from Mo.–Fr. , 8:30 a.m. to 6:30 p.m.
...or send us your message**
**We use your data only to process your query. The transmission is encrypted. Please also take note of the
data protection information
in this respect