24translate: Your local translation agency
Globally active
24translate is your source for on-site translations. Our innovative technology and global network enable us to work on your translations around the world at any given time. In order to guarantee our customers round the clock service as our business grows, 24translate has opened a series of national and international locations.
Should you have any questions, please contact our local contact!
24translate — the online translation agency
As an international translation agency, we are there for you no matter where you are located. Whether it is in Dortmund, Dusseldorf, Frankfurt, Hanover, Cologne, Stuttgart or Munich, as a leading translation agency it is our aim to be available for our customers wherever they are located. As a translation agency, transcending borders and language barriers is 24translate's business. We see it as part of our mission to offer customers our translation services: any time, from anywhere in the world. As an online translation agency, we are available round the clock, from anywhere in Germany. Order your translation directly by clicking on the button in the upper right-hand corner of the page. Our friendly and competent translation staff is at your disposal for any questions or comments.
A selection of our clients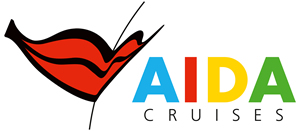 If you have further questions,
Call us at +49 40 4806320* or use our free return call service**:
* You can reach us from Mo.–Fr. , 8:30 a.m. to 6:30 p.m.
...or send us your message**
**We use your data only to process your query. The transmission is encrypted. Please also take note of the
data protection information
in this respect