SUCCESSFUL VIDEOS THROUGH
MULTILINGUAL SUBTITLING
REACH AND INSPIRE PEOPLE WITH VIDEOS
Video content is especially important for successful digital business: among all content formats, it is the number one in terms of reach. The figures also prove that videos are enjoying ever-increasing popularity. Thus, for example, streaming and downloads account for 82 per cent of all Internet traffic. More than half of all users also want to see more video content from their favourite brands or companies (source: oberlo.com). Another reason that videos are so popular is that they can be processed up to 60 per cent faster than reading text. But good content also needs to be carefully planned. From the conception, animation or editing to the right kind of subtitling, there are a few things to consider. 87 per cent of companies already use videos for marketing purposes, but subtitles tend to be regarded as optional. However, they offer enormous potential to stand out from the competition. In addition to the original language, subtitles should be available and translated into other languages to achieve the widest possible reach. Find out more about the advantages subtitles offer in our guide.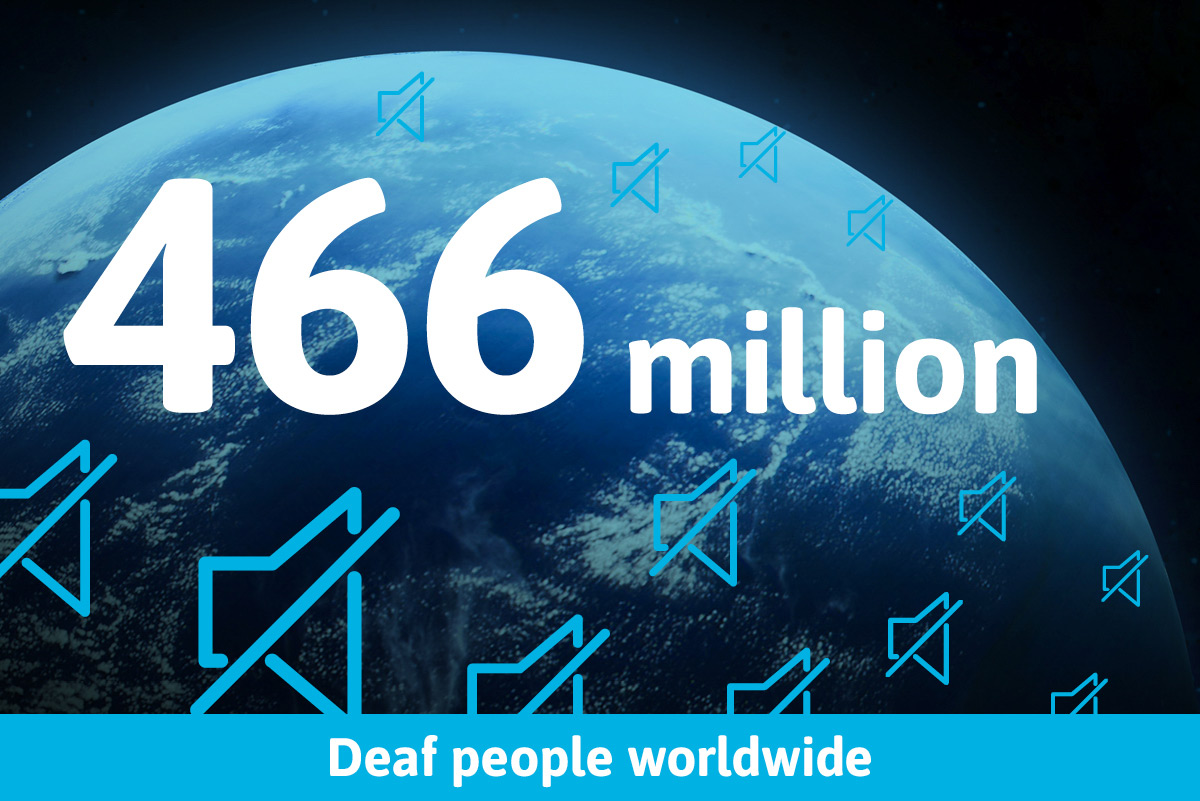 INTEGRATION THROUGH SUBTITLING
According to the World Health Organization (WHO), there are more than 466 million deaf people worldwide and a total of 1.6 billion people with various degrees of hearing impairment – and the number continues to rise. Subtitles serve to integrate these people into the target audience, giving companies a strategic advantage. The UN Convention on the Rights of Persons with Disabilities (CRPD), which has been ratified by 182 countries, even stipulates the participation of people with disabilities in law in Article 30:
1. States Parties recognize the right of persons with disabilities to take part on an equal basis with others in cultural life, and shall take all appropriate measures to ensure that persons with disabilities:
a) Enjoy access to cultural materials in accessible formats;
b) Enjoy access to television programmes, films, theatre and other cultural activities, in accessible formats [...]
Therefore, accessibility also means including subtitling for content, such as videos. Most videos viewed on mobile devices are played without sound – users often even find it distracting or are in situations where playing content loudly is inappropriate. Advertising videos on Facebook achieve an average of 7.4 per cent more views if they are subtitled (source: agorapulse.com). In addition, subtitles can, for example, be helpful for comprehension in the case of dialects, strong accents or poor sound quality.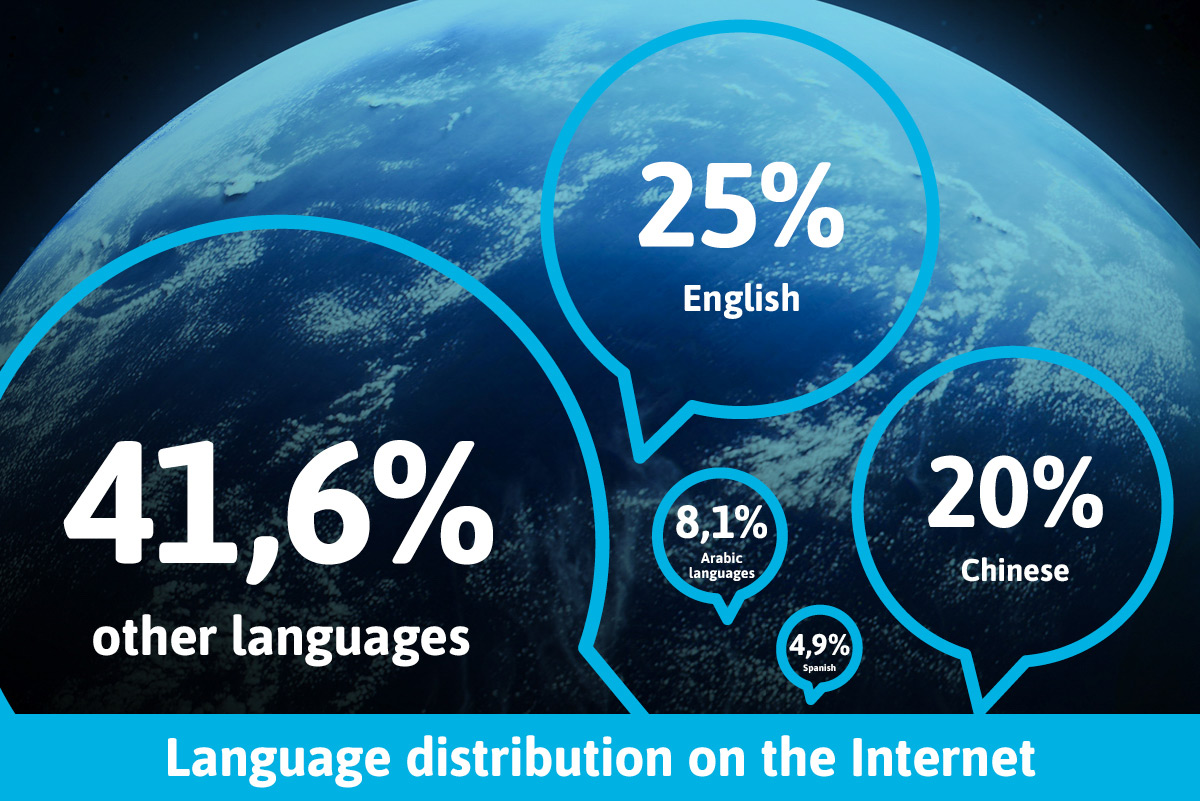 EXPAND YOUR TARGET AUDIENCE WITH MULTILINGUAL SUBTITLES
The languages offered also determine the target audience. It is therefore worthwhile to provide video subtitles in several languages.
In video marketing terms, this means more views, more clicks, more traffic and more conversions. In terms of the global distribution of languages used on the Internet, the focus is not on English, as is often assumed. Only around 25 per cent is in English. Nearly 20 per cent of viewers use Chinese, 8.1 per cent use Arabic languages and 4.9 per cent use Spanish. The fact that the remaining 41.6 per cent use other languages illustrates the potential of offering a wide range of languages (source: onlinemarketing.de).
According to a survey, just under 70 per cent of all viewers are willing to watch a video in another language if it is accompanied by subtitles in their own language. Subtitles therefore significantly expand your target group.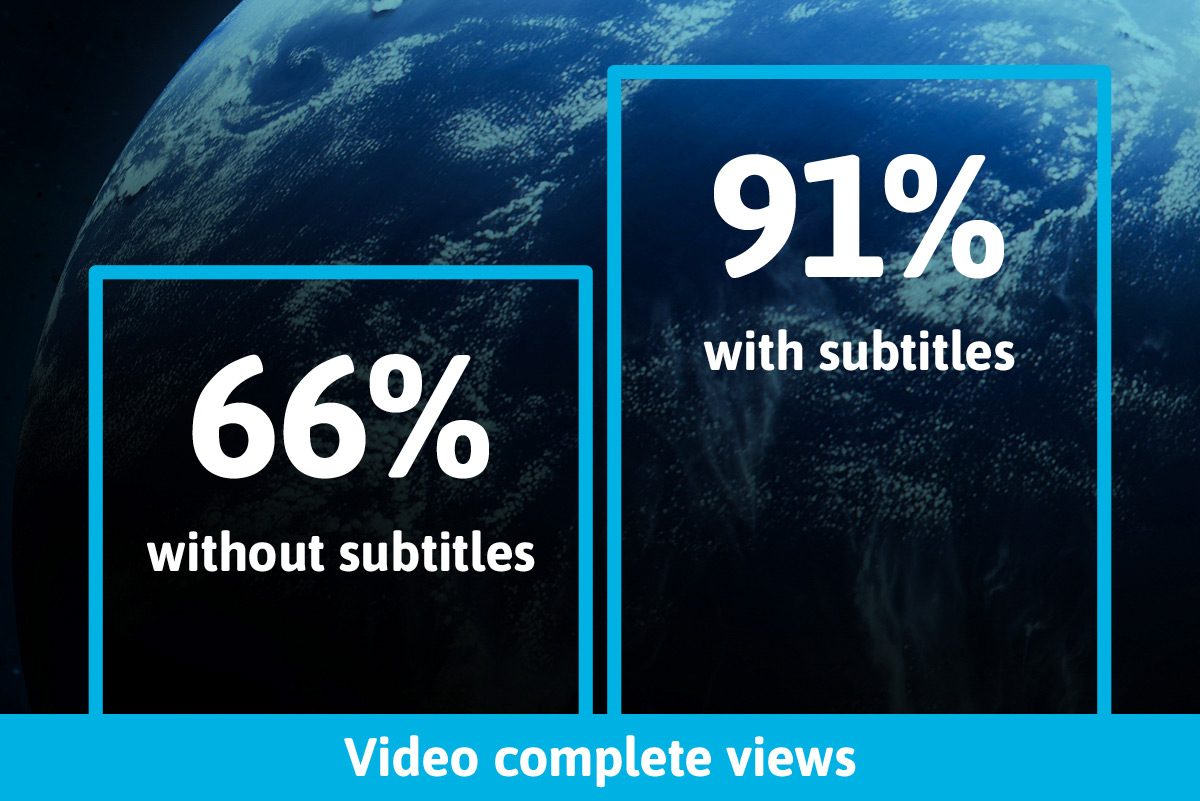 CONQUER SOCIAL MEDIA WITH SUBTITLES
Video content is becoming increasingly popular on social media giants such as Facebook, Instagram and Co. In addition, new channels are constantly emerging that are primarily designed for video use – e.g. Snapchat, Twitch or TikTok. YouTube also continues to be an important part of marketing: Initially designed as a video sharing platform, the website has meanwhile established itself as a social media platform and the second largest search engine after Google. Over a billion hours of video content are consumed every day. That's more than on Netflix and Facebook combined. Subtitled videos have a significantly better impact on social media: On average, 66 per cent of viewers watch videos without subtitles to the end, compared to 91 per cent with subtitles (source: onlinemarketing.de). Generally speaking, the viewtime for videos with subtitles is 12 per cent higher than for non-subtitled content. Commitment also increases with subtitled videos: On Facebook, for example, videos with subtitles achieve an average of 15 per cent more shares, 17 per cent more likes and 26 per cent more call-to-action click-throughs. These were the findings of a 2020 study by U.S.-based Instapage titled "How Closed Captioning Facebook Videos Can Improve Viewership". Subtitling and transcription are therefore a time- and cost-saving alternative to dubbing.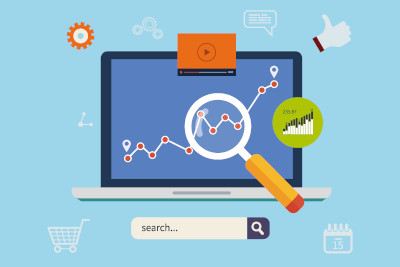 BETTER RANKING SUCCESSFUL SEO THANKS TO SUBTITLES
Search engines like Google or Bing also index video subtitles that are added manually on YouTube. But beware: Automatically generated subtitles are not included and – in contrast to independently added subtitles – therefore cannot have a positive effect on SEO measures. Subtitled videos embedded on a website also increase the time users spend on the site:
Exciting videos whose content can be understood by everyone without barriers may keep them on a page longer and may entice them to discover other available content. The longer a website is viewed, the better for companies, because the time users spend on a page is an important KPI in search engine ranking; so if a website goes down well and entices users to stay, this will have a positive effect on the website's overall ranking.
24|subtitle – THE EFFICIENT WAY TO MULTILINGUAL SUBTITLES
When it comes to creating and translating video subtitles, 24translate offers an all-in-one package:
You send us your video file (usually in MP4 format, although other formats are also possible) or send us a link to the video platform where the video was uploaded. If available, you can also directly submit a style guide for the later design within the videos.
We create a professional transcript of the original language, which you can review if necessary. After approval, we produce the required translations and optionally deliver either the SRT files or burn the subtitles directly into the video according to your specifications.
With us you can rest assured that we will process your order in-house, quickly and professionally with automated processes and human fine-tuning by our expert teams. For example, for a three-minute German-language video, we usually deliver subtitles in French and Italian within two business days. You therefore benefit from:
secure and confidential data transfer via our file exchange tools and servers in the EU,
over five years of experience in the professional creation and translation of video subtitles.
24|subtitle is the efficient solution for first-class subtitling in a wide range of languages. Thanks to a professional team of internationally active translators and state-of-the-art, AI-supported work processes, we deliver high-quality subtitles – cost-effectively, quickly and easily!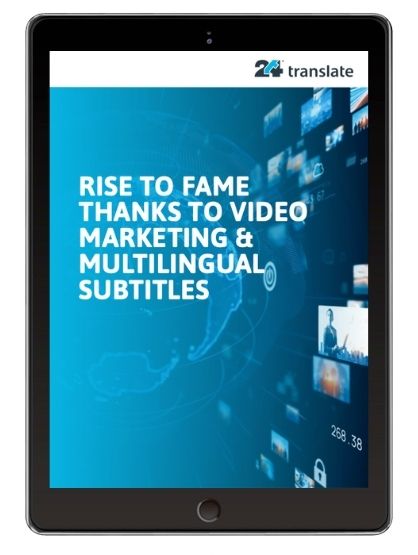 GUIDE: RISE TO WORLDWIDE FAME THANKS TO VIDEO MARKETING AND MULTILINGUAL SUBTITLES!
Download our free guide and gain valuable insight into successfully producing your first videos and improving their impact.
Discover
why videos are an integral part of corporate communication and marketing,
how to produce a professional video in 5 steps,
how existing videos can be a lot more successful, and the role of multilingual subtitles in that respect!
Click here and download our free guide!
If you have further questions,
Call us at +49 40 4806320* or use our free return call service**:
* You can reach us from Mo.–Fr. , 8:30 a.m. to 6:30 p.m.
...or send us your message**
**We use your data only to process your query. The transmission is encrypted. Please also take note of the
data protection information
in this respect