Managing translations in Content Management Systems (CMS)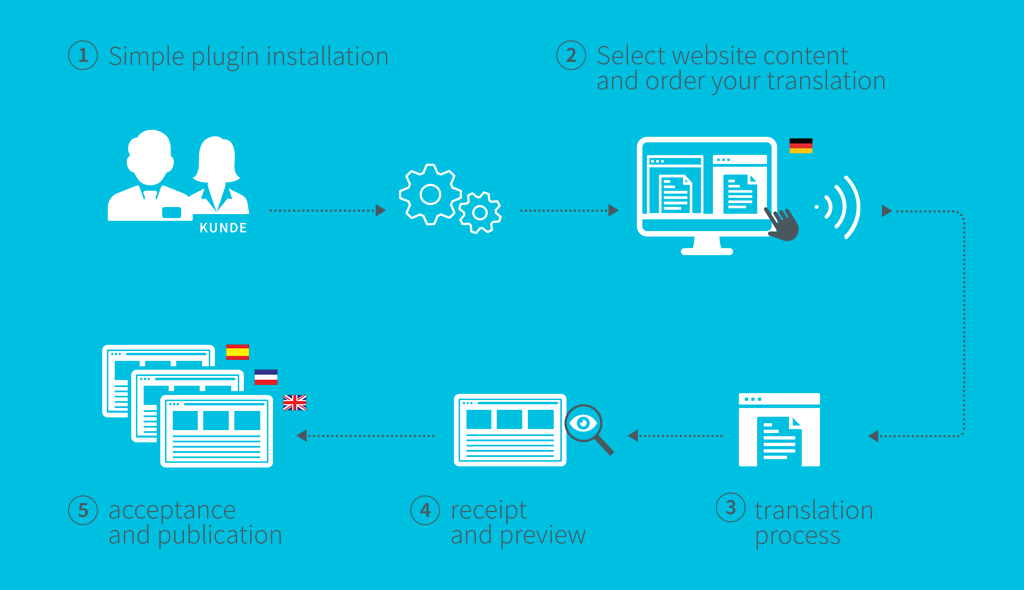 How do our CMS plug-ins work?
Our CMS plug-ins enable the efficient and straightforward management of a website's various language versions directly from the content management system: Via the back end, customers can send us all texts available for translation in given source language (e.g. German) with the click of a mouse. The finished translations are then sent back directly to the CMS by us, where they simply have to be checked by the website administrator or content manager before publication.
What advantages do our plug-ins have, and for whom?
Above all, our CMS connections will benefit large, dynamic websites with several language versions and substantial amounts of content. Specifically, this means that the greater the translation workload (larger text volume in multiple languages), the greater will be the savings in time. Our plug-ins make complex and error-prone import and export procedures, as well as time-consuming formatting operations a thing of the past.
Find out more about our CMS connectivity solutions here:
A selection of our clients




SUPPLEMENTARY SERVICES & ADDITIONAL INFORMATION
If you have further questions,
Call us at +49 40 4806320* or use our free return call service**:
* You can reach us from Mo.–Fr. , 8:30 a.m. to 6:30 p.m.
...or send us your message**
**We use your data only to process your query. The transmission is encrypted. Please also take note of the
data protection information
in this respect