German - Turkish and Turkish - German Translations
Germany's second most widely spoken language
Turkish, a Turkic language spoken as a first or second language by approximately 90 million people worldwide, is one of the top 15 most widely spoken languages in the world. Turkish is the official language of Turkey and Cyprus, as well as an important regional language in Macedonia, Romania, in the Caucasus and Kosovo. Beyond these regions, several million speakers live in central Asia, Southeast and Western Europe, as well as in North America. Turkish is the most second frequently spoken language in Germany. Until the 20th century, the Turkish language was written with Arabic characters. As a part of Atatürk's efforts to align the young Turkish republic more closely with the West, Arabic characters were replaced by Latin in 1928.
Characteristics of the Turkish language
One special characteristic of the Turkish language is that — unlike most Indo-European languages — it is an agglutinative language. The central feature of agglutinative languages are affixes that are attached to terms and which signal the particular grammatical function (i.e. case, number, gender) of a noun or a verb. Unlike fusional languages such as German or Latin, agglutinative languages use one affix per grammatical category. As such, concepts which are expressed in a complete sentence in German can be formulated in one word in Turkish. This often makes individual words very long, however. 24translate works with a large number of native Turkish translators who specialise in a wide range of fields and possess a deep knowledge of local markets and conditions in the Turkish speaking world.
Specialist translations in Turkish
Our qualified team of specialist translators will translate your documents from Turkish into German, and vice versa. We also offer other language combinations: with Turkish as a source and target language, including:
Translation quote
Are you ready to order your Turkish translation directly online? No problem: You are just a few clicks away from a personalised offer.
Request a quote
A selection of our clients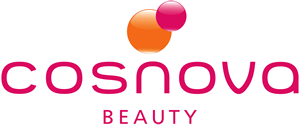 SUPPLEMENTARY SERVICES & ADDITIONAL INFORMATION
Learn more about further translation-related topics & services.