Background
tesa was seeking a reliable translation services provider for an upcoming website relaunch project, with roll-out planned for late 2016. In addition to high-quality translations, the client also sought a technical solution to optimise workflows involving the linking of various internal company systems and service providers to a translation platform. Combining high-quality translations with customer-specific technical solutions provided by 24technology, our package for tesa was tailored to the company's special needs, and encompassed website translation and localisation for seventeen languages.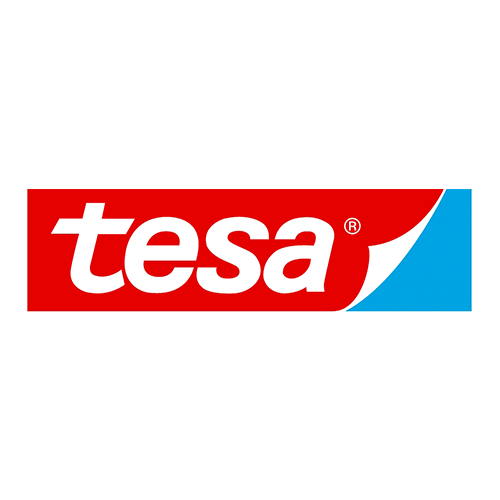 Customer requirements
For tesa, meeting the prescribed timetable for editing the source texts and their subsequent translation into all 17 languages took top priority. Editing was necessary because the website content had been gathered from different divisions, and was not written by native speakers. In order to meet the client's tight schedule, an in-house editor was assigned to work directly within the company content management system (CMS) and to serve as a point of contact for the client's employees. The website relaunch project triggered tesa's interest in developing a company-specific translation platform that would link several of their systems to various translation service providers. At the same time, the client wanted to be able to edit translation memories and glossaries from the platform, and prepare shorter translations independently with the help of an editor. In collaboration with 24technology, the involved parties opted for the development of an individualised platform from 24|contenthub.
Challenges
Rapid and effective in-house editing, working in close co-operation with tesa's employees. The editing occurred directly within tesa's CMS.
A tight project schedule for the website relaunch
Large volumes of text in 17 target languages
Connecting the client CMS to the translation management system 24|tds
Time management for different content per language
Translation management free of media disruptions, to ensure a smooth process
Smooth data transfer via the platform, and monitoring offer preparation
Results
A fourteen day in-house editing session ensured the source texts' uniformity. Developed specifically for tesa, the program 24|contenthub was used for the automated translation process. In close co-operation with tesa, an interface (API) was implemented in the client CMS. At the same time, the CMS was seamlessly connected to 24translate's translation management system (TMS), 24|tds. This allowed the client to complete the order directly within the CMS, without any media disruptions. Using the capabilities of the customer-specific CMS, translation jobs could be ordered then reimported without complex copy-and-paste processes. An automatic quotation process for cost approval was also integrated, providing the client with full cost transparency.
Summary
With the implementation of 24|contenthub and the efforts of 24translate's project team tesa...
met the prescribed timetable for the roll-out of its landing pages
significantly reduced its handling costs
upheld quality standards in all 17 languages
achieved transparent project cost management and stayed on budget.
Our services include
Our Hamburg translation agency provides the following services, among others: