Case study: Steigenberger Hotels
Background
The client, Steigenberger Hotels, was no longer satisfied with machine translation. Moreover, a cumbersome, indirect workflow for changes to translated content made daily work unnecessarily difficult and prevented direct access to translated texts, while the lack of a contact made collaboration all but impossible. In their search for a new translation services provider, Steigenberger opted to work with 24translate in the context of relaunching the websites www.steigenberger.com and www.intercityhotel.com. We proposed a comprehensive package that combined high-quality translations with customer-specific technical solutions, and which took on the internationalisation and localisation of the websites in seven (Steigenberger) and three (IntercityHotel) languages, respectively.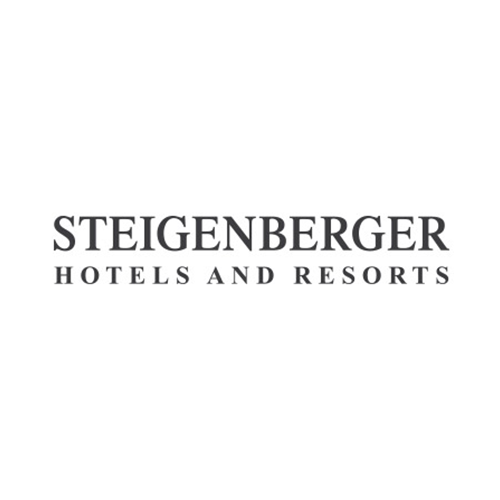 Customer requirements
Since the customer had enough to worry about with the relaunch of the websites and day-to-day business and was rushed for time, little effort on their end and quick turnaround time took top priority. To increase quality, translation was accomplished entirely by translators instead of machine translation. In order to speed up and simplify subsequent processes and to retain control of their translated content, the customer also wanted to be able to make changes to the translations independently in the future. Based on these requirements, the client opted for an automated 'connector solution' directly integrated into their content management system (CMS).
Challenges
A tight project schedule (just under two months) meant that translation work had to be carried out in parallel to
CMS programming.
Connecting the client CMS to the translation management system (TMS)
Web design
A large quantity of text in numerous language combinations, quantity per language: approximately 250,000-300,000 words
Translation management free of media disruptions, to ensure a smooth process
Coordinating numerous service providers (content creation agency, media agency, translation services provider)
Results
For the automated translation process, 24|cms-connect was used: Working in close co-operation with Steigenberger's advertising agency, our open interface (API) was integrated into the customer's CMS. At the same time, the CMS was seamlessly connected to 24translate's TMS. This allowed the client's editors to complete the order directly within the CMS, without any media disruptions. Using the company CMS, translation jobs could be assigned then re-imported without time-consuming copying or importing procedures.
All client goals were met
An automatic quotation process for cost approval was also integrated, providing the client with full cost transparency. Corresponding cost allocation to Steigenberger Hotels is also automated in the billing. In this way, our client's administrative expenses were dramatically reduced. 24translate's solutions enabled Steigenberger to...
significantly shorten time-to-market for market appearance
drastically lower all handling costs (agency costs, customer effort, etc.)
obtain greater project transparency
and lower translation costs.
Our services include
Our Hamburg translation agency provides the following services, among others: