Case study: Aerzener Maschinenfabrik
Background
As an internationally operating company, Aerzener Maschinenfabrik's (Aerzen) marketing department manages 33 Websites in over 20 languages from Aerzen, near Hamelin in Germany. The steady increase of international websites and their language versions have made their maintenance and administration increasingly complex. In this context, Aerzener Maschinenfabrik's marketing department opted for a technical relaunch of their websites in Typo3. The website was completely redesigned, technically as well as in terms of content and optics. Aerzen's main page went live in German and English in April 2016 Meanwhile, the website was intended for publication in another 21 languages in as short a time as possible. Aerzen chose to work with 24translate to ensure the project's successful implementation.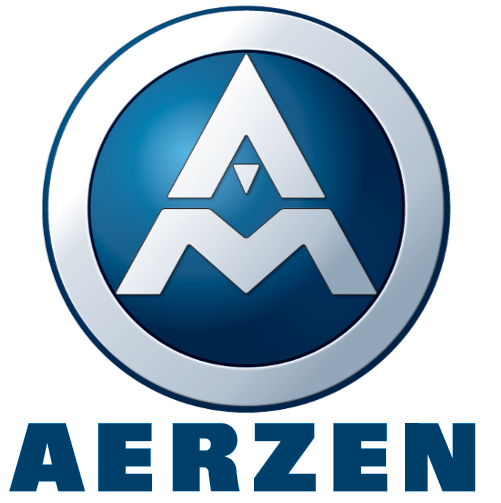 Customer requirements
Aerzen attached great importance to the quality of its translations; to this end 24translate assigned specialist native translators, while the client engaged translation validators living in the target countries. At the same time, quick turnaround times (time-to-market) were also a priority for the company. A process solution to guarantee Aerzen a smooth translation workflow for future changes to their websites was another priority. In order to facilitate close and smooth cooperation and logistical coordination between the translation agency, advertising agency and Aerzen, fixed contacts were included in the project management. After taking stock of their priorities, the company decided to integrate a plug-in from 24translate, 24|cms-connect, into their in-house content management system (CMS). This provided an efficient, automated solution that gave project participants a central interface from which to work.
Challenges
Large volumes of text in numerous language combinations

Approximately 7,000 DIN lines per language
20 languages

A high degree of precision to maintain translation quality
Translation management free of media disruptions, to ensure a smooth process

Connecting the client CMS to the translation management system (TMS)
Rapid, automated translation workflow
Results
The 24|cms plug-in for Typo3 was used to fully automate the translation process. The plug-in was integrated into the client CMS, connecting it directly to 24translate's translation management system. This allowed the company to carry out the entire order processing via the CMS, without having to process media disruptions. Content earmarked for translation and finished translations could be easily exchanged, while manual copy and paste tasks were eliminated. The plug-in not only established a more efficient translation workflow, it also reduced handling costs. Before translating the website, 24translate worked with Aerzen to create a glossary for uniform and consistent wording in all 21 target languages. Each glossary was then inspected by the validator in their respective target country, who confirmed that the terminology lists met the necessary criteria. All further website content was then translated on the basis of these validated glossaries.
Validation process
Following technical translation, a link was sent to validators, giving them a preview of the finished website. The files were provided in RTF format, a common exchange format for texts. The corrected files were then sent back by the validators. 24translate reviewed and applied these corrections directly in the translation memory, after which the validated content was flown into Typo3 without any manual imports. The process incorporated a two-step translation then, which was then re-submitted for a final inspection. The procedure remained transparent throughout. Thanks to this customer-oriented strategy, Aerzen's needs were all met — the project timeline for market appearance was significantly shortened and the translations were excellent in quality. Moreover, translation and handling costs were drastically reduced.
Our services include
Our Hamburg translation agency provides the following services, among others: