Advanced translation management: our translation automation platform
Improved translation quality and shorter time-to-market
24|contenthub is a platform that enables the problem-free end-to-end translation management of internationally operating companies. The goal of 24|contenthub is to accelerate the publication process. To this end, software systems used by the customer for content production (PIM, CMS, shop systems etc.) are seamlessly integrated into the 24|contenthub platform. On the other hand, all translators and proofreaders working for the customer, whether they are freelancers or full-time employees, are integrated into a centralised platform.
Contenthub - Connected Worlds
We remove technological barriers to expedite global communication and put the focus back where it belongs: your business!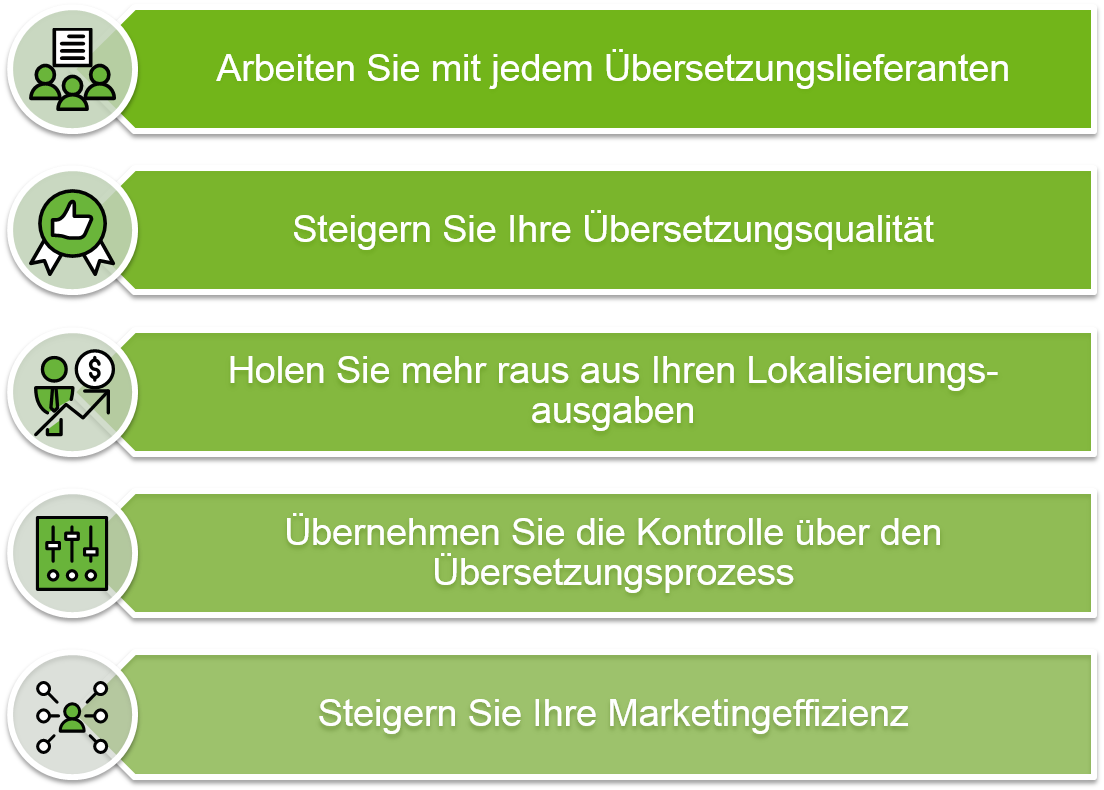 contenthub addresses key problems in translation management
Reduced turnaround times and manual workloads when translating the content of marketing systems
Centralised procurement
Introduction of uniform quality standards for translations
Reduced process and translation costs
Improved process transparency
Greater flexibility and ease for the user
Further in-house translation tools
Ute Schneider
Your personal contact for the subject
contenthub
Call us at +49 (0)40 480 632-0
or send us your message: