24translate branch office: Italy
24translate south of the Alps
Then as now, Italy is one of the world's most important economies. 24translate decided to open an office in Italy mainly because Italian is an essential trading language with two of Germany's most important foreign trade partners — Italy and Italian Switzerland.
Local since 2003
24translate opened its doors in 2003, in the traditional university town of Bologna. Bologna is the capital of the Emilia Romagna, a province whose purchasing power corresponds to the German average and is one of the top three in Italy. In 2005, our branch offices moved to Massafra, Taranto in Apulia, a region dominated by agriculture, particularly viticulture. Other important economic engines include the steel industry and tourism.
From Apulia, our 15 employees supply the Italian-speaking market with high-quality translations.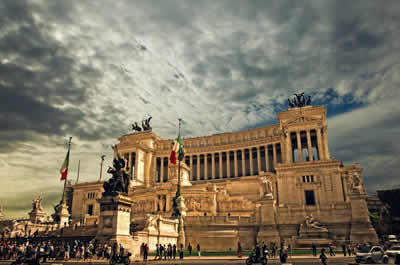 Contact our Italian offices:
24translate S.r.l.
Via Alcide De Gasperi, 5 – IT-74016 Massafra (TA) Tel.:
+39 (0)99 885 48 38 Fax:
+39 (0)99 880 30 71 E-mail:
service@24translate.de
Web: www.24translate.it
Our services include
Among others, 24translate provides its customers with the following services: